HAIR
---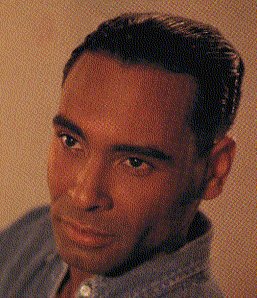 Cut and Style
Free consultation, shampoo, condition, cut and finish
$27 - Women
$21 - Men
$10 - Children 5 and Under
$13 - Children 6-10
$16 - Children 11-14

Style only
Let us create a unique look for your special occasion - braiding, french twists, etc.
$17 & up (Shampoo & Condition; Blowdry or Set)
$30 & up (Consultation & Styling)
NAILS
---
Paraffin Treatment
Soothes dry skin, aches and pains due to stress, fatigue or medical conditions.
$8 & up
Manicure
Includes hand massage, cuticle treatment and polish.
$15
$19 (with Paraffin Treatment)
Tips Only
Choose from a variety of lengths
$25
Tips with overlay
Tips with an acrylic, sculpted overlay.
$55
Overlay Only
To enhance the strength of your own nails.
$35
Sculpted Nails
Individually designed for each nail
$55
Nail Fill-In
Done approximately every two weeks to fill in natural nail growth
$25
Full Set Pink & White
$65
Back Fill
Usually needed every three to four weeks to fill in natural nail growth
$32
Mini Pedicure (30 minutes)
A relaxing soak in sea salts is the perfect remedy for tired feet. Nails are then shaped, buffed and plate area is cleansed. The legs and feet are moisturized and toes are finished with the polish of your choice.
$25
Classic Pedicure (1 hour)
Soak in sea rocks to soften and cleanse tired feet. Dry skin is gently exfoliated with quartz crystals and marine A.H.A.'s to prepare you for a soothing callous treatment. Nails are filed, cuticles treated and ridges buffed... and now a relaxing massage. Polish concludes the Classic Pedicure service. Note: Our sophisticated callous management makes Credo Blades unnecessary in our salon.
$40
Spa Pedicure (1 hour and 30 minutes)
The Classic Pedicure transformed into an unforgettable experience. From Aveda Comforting Tea to a relaxing paraffin treatment, these added luxuries will wash your cares away. Legs will be treated to an exfoliating sea salt glow while feet are drenched in a hydrating clay mask that will leave you feeling cool and refreshed. Finally, a light reflexology massage session will leave you in a state of well-being. You're ready for polish.
$65
Men's Pedicure (45 minutes)
In the office, outside or on the court, men work and play hard. What better therapy than the Classic Pedicure with a masculine twist. We start with a soak, then move on to the rough spots. Nails are groomed followed by a calf and foot massage. Your man will arrive home feeling relaxed, pampered and ready for more.
$40
Soak and Polish Change on Toes
$15
French Polish
$5 extra
COLOR
---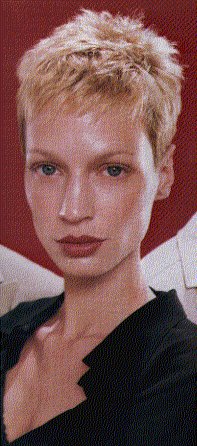 Semi-Permanent
A perfect introduction to color. Lasts 4-6 weeks.
$37
$56 (with cut)
Permanent
Enhance shine and color with international, award-winning products (Majirél, Colorly, Framesi)
$37
$56 (with cut)
Foil Highlighting
Individually weaved to your liking (light, medium or heavy)
$85 & up
Cap Highlighting
Lowlighting & Highlighting
$55 & up
$70 & up (with cut)
Bleach & Bleach Touch-up
On the scalp bleach. Toners also available.
$35 & up
PERM
---
Spiral Perm
Corkscrew curl designed especially for long hair. Great for carefree style.
$75 & up
Permanent Wave
For long-lasting curl, bounce and ease of styling.
$55 & up
$70 & up (with cut)
Body Wave
For versatility and volume, a great enhncement for limp or fine hair. Can be done every 8 to 12 weeks.
$55 & up
$70 & up (with cut)
Spot Perm
Isolate any area. Great for when you want to add a little volume - top, front or crown.
$40 & up
Perm Straight
FOR PERMED HAIR ONLY!!
A great conditioning product that will revitalize your natural hair and leave it healthy, straight and shiny.
$65 & up
SPA Services
---
A private dimly-lit room awaits you for total relaxation and pampering. Aromatherapy and massage work together to ease your mind and soothe your body.

European Facial
This 90 minute personalized treatment begins with a skin analysis. Services offered include steaming, cleansing, extraction, peeling and mask application. Unique 20 minute shoulder, neck and face massage using essential oils to soothe and regenerate your skin concludes this service.
$55
Back Facial
A deluxe facial for your back!
$35

The Healing Art of Therapeutic Massage
All over muscle relaxation and deep muscle penetration.
$55 One Hour
$35 Half Hour
Reiki Energy Treatment
Provided by our own trained Reiki professional.
$50 One Hour
$30 Half Hour
Body Waxing
Full leg with bikini
$50 & up
Half leg
$25 & up
Bikini Only
$12 & up
Eyebrow
$8 & up
Upper Lip
$8 & up
Full Arm
$35 & up
Half Arm
$20 & up
Ear Piercing
Includes a pair of earrings.
$15
MAKE-UP
---
Featuring AVEDA skin care and make-up products...
(Purchase $50 or more of AVEDA skin care products or make-up and receive $10 off Consultation & Application)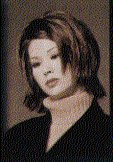 Application
$30 & up
Consultation
$30 & up
Consultation & Application
Includes skin care lesson - One hour
$40 & up
---
A Day of Beauty
Let our professional beauty staff take you or your special someone through the ultimate beauty extravaganza...
Personally designed 1/2 day or full day program
Choose any combination of our beauty services
Catered Luncheon Included
We Use & Suggest
Paul Mitchell Hair Care
AVEDA Hair, Skin & Make-up
Sebastian / Shaper
Back to Basics
Matrix
Nailtiques
Opi
All services are available for any size wedding party. A 50% deposit is required. Call Patricia at the salon, 783-6880, for more details.
All hair and skin products come with a 100% money-back guarantee.

Specialty products can be ordered.
All chemical services guaranteed ONLY when using Salon products.
Gift Certificates, Gift Baskets & Hair Accessories Available
Personal Checks / Visa/MasterCard Accepted