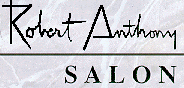 Frequently Asked Questions


Hair | Nails
Color | Perm
Spa | Make-Up
Email your question to our professional stylists.

Secret Password of the Month | HOME




HAIR
---
How often should I cut my hair?
To maintain a style, most people need to have their hair trimmed every 4-6 weeks. A typical rate of growth is one-half inch per month. That is enough to merit a reshaping for most hair styles.

---
Why doesn't my hair come out the way it does at the salon when I do it myself?
Because your hair stylist stands above you and can reach your whole head with ease. It's more difficult for you to accomplish the same movements while holding your hand over your own head! A good stylist will take the time to teach a client how to get the same results on their own. Using professional products designed for your hair is a key factor. Ask your stylist for recommendations on professional products and how to use them. Good Luck!
Top of this page.



NAILS
---
What is the most popular nail color?
This season favors warm tones, such as brown, taupe and butterscotch.

---
Are my nails too short for a manicure?
Actually, having a manicure helps to encourage nail growth. A manicure can transform dry nails and cuticles and give you healthy, more attractive hands.
Top of this page.



COLOR
---
Why does my color change after I leave the salon?
Some hair color continues to oxidize after the color work is complete. Use shampoos and conditioners recommended by your stylist (specifically for your hair)
Top of this page.



PERM
---
My perms never last, why?
It's possible that you've never had the correct formula used for your hair type, or maybe not the correct rod size for the desired effect. Communication is the key. Be specific, bring pictures. Together, you and your stylist can invent the style for you using permanent waving as the foundation. Some textures of hair are not suitable for perms. A person with hair that is very resistant may not be a good candidate for perming. Talk with your stylist.
Top of this page.



SPA Top of this page.



MAKE-UP Top of this page.




ROBERT ANTHONY SALON
Your Total Image Professionals
Mariner Square
140 Point Judith Road Narragansett, RI 02882
401-783-6880
Email dahayes@aol.com